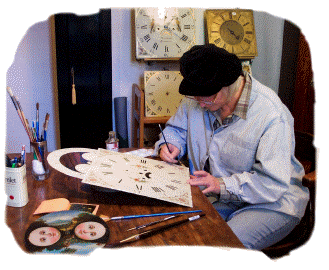 We offer a comprehensive restoration service that can embody all aspects of a clock regardless of condition. From a basic clean and service of the movement to a complete restoration of a clock that has been recovered from the back of a cow shed. The following prices are approximate and are for guidance only.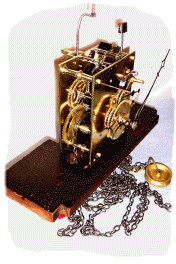 Basic clean and service of a movement:
Full service including new lines ( 8 day movements) and new pendulum suspension. Minor repairs and adjustments such as basic bushing and polishing pallets etc. are included.
Prices From ...
£ 420.00 for longcase 8 day.
£ 340.00 for 30 hour.
£ 220.00 for a single train english fusee.
£ 320.00 for a twin fusee.
£ 150.00 for a Vienna Sp.

Napoleon Hat Clocks
£ 180.00 Three train Westminster
£ 150.00 Two train time and strike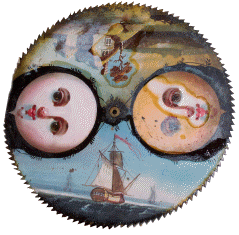 Dial restoration:
Dial restoration can range from a basic enhancement to a complete restoration. Please contact us for an estimate.